A dependable source for expert design of Applicant Tracking Software (ATS) friendly resumes, cover letters, as well as LinkedIn page updates – all within reasonable pricing!
At Write Direction Resume Services, we believe that your resume should be as unique as you are, that's why we strive to deliver exclusive, non-cookie cutter, or generic documents.
Our experienced writers produce resumes that increase applicant call-backs and interview requests. We structure documents to distinctively highlight the talents and experiences that employers search for, providing a competitive edge over the competition.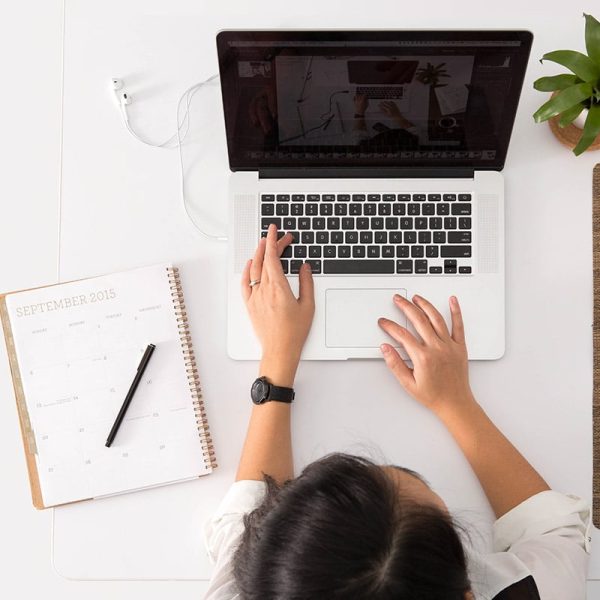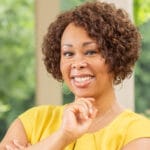 Latoshia specializes in Technical Resume Writing for industry professionals. Her IT background and technical recruiting experience uniquely qualify her to understand and effectively translate client qualities and job history into content that separates candidates from their competition. She has written resumes for individuals ranging from high school students and recent college grads gaining their first taste of working life to top leaders in Fortune 500 companies. She has a passion for helping others, oftentimes volunteering her resume development skills to non-profit organizations to support those in need. Latoshia's love for writing allows her to transform everyday client job tasks into captivating and expressive resumes that get results.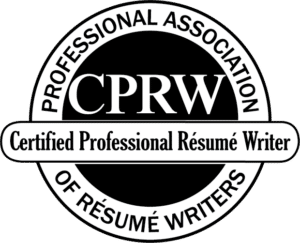 Certified Professional Resume Writer
Teaera Raines brings a wealth of knowledge to the career services industry. Throughout her career, she has served in multiple capacities inside human resources, health care, social services, and compliance industries. She has over 15 years of experience in resume writing and coaching clients throughout their employment journeys. Early on in her career, she recognized she had a talent for writing as well as a level of empathy for others that was exceptional. She employs these traits to maximize the time spent with clients to craft compelling results-driven resumes that resonate with both candidates and employers. In her spare time, you can find her reading, traveling, journaling, seeking the next adventure, and spending quality time with loved ones.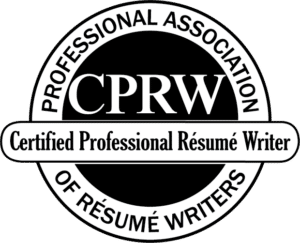 Certified Professional Resume Writer

Write Direction Resume Services
Start receiving more call-backs. 
Get the tools you need to land the position you want!
Expertly-written resumes call attention to your accomplishments, using keyword-rich content that favorably separates you from the competition.
Don't underestimate the power of a strong LinkedIn profile. 97% of recruiters use social media to find high-quality candidates. 
Persuasiveness and power words in a cover letter allow you to narratively tell the employer about your unique experience and why hiring you is ultimately the right decision.
A professional bio extends beyond a resume, representing you at networking events, highlighting your personal brand, and showcasing your unique expertise. 
Personalized Resume Content
We work individually with clients, gathering content to create personalized branded career tools that emphasize your accomplishments and value to prospective employers.
We gather preliminary data from the client to ensure that we have an understanding of what type of position is being sought. 
We work individually with the client, gathering content to create personalized branded documents that emphasize accomplishments and value to prospective employers.
03. Resume, Cover Letter & LinkedIn Creation
A writer will collaborate with the client, providing first drafts, which will be delivered in about a week (5-7 business days). The client then has another week to review and give feedback to the writer, with up to two rounds of revisions. The entire process typically takes one to two weeks for full circle completion. 
After all of the documents have been written and approved by the client, we provide final word formatted documents, so that the client can begin applying for positions. 
Everything you need to apply to jobs and get your career moving in the
Showcase your leadership and management skills with a one-page document summarizing your core value, career history, and accomplishments.

Networking, Follow-Up & Thank You Letters

Step out in front of the competition with custom Follow-up and Thank You Letters to show interview appreciation and ask for the next steps.
Maintaining an up to date resume is important. Existing clients have the option to add a new job to the resume or re-target it for new a industry.
Add career counseling  to your order and a career coach will spend one-on-one time working with you to help guide your career in the Write Direction!
"I was getting absolutely no callbacks from my original resume. After Write Direction's re-format and wordsmith of my resume, I can barely put my phone down because of all the recruiter calls".
Lauren A. – Cincinnati, OH
"Wow…just Wow!! This redo is amazing! Thank you for bringing my skills to the forefront in a more impactful manner."
Carmen C. – Greater Kansas Area
"Thanks Write Direction for the great job that you performed on my resume. After using your company to write my resume, I have received 2 job offers and recently accepted a new position."
Linda D. – Atlanta, GA
"Very satisfied with my updated resume. My writer was in constant contact with me during the entire process and prompt in delivering the first draft and final resume. Would highly recommend the service."
Stevie H. – Atlanta, GA
I was able to land a job...started on February 3rd. It's going well so far with lots to learn. I definitely appreciate your help with my resume it was well received by the recruiters.
Steve P. – West Hartford, CT
Looks great, thank you! I'm so happy to see such a professional looking resume. It really does highlight everything I wanted and needed to say. Great work! I am recommending my friends and family to your site as well.
Calisha H. - Villa Rica, GA
The ladies were knowledgeable and used my comments and suggestions to produce an awesome CV.
Uduak A. - Montgomery, AL
My resumes look great! Very fast, courteous service.
Kelly B. – West Blocton, AL
My resume update got me interviews within days of completion. I had gone several months without calls though I am qualified for the roles applied for on job sites. Now I get at least 6 contacts daily.
Jamey J – Twinsburg, OH
I can't even put into words how grateful I am for the work and help that Teaera Raines has done with me and for me. She made me feel comfortable and she listened and was receptive of what type of job I was looking for. Thank you again Ms. Raines for the hard work and dedication.
Travaris S. - Richmond Hill, GA
Thank you so much!! Once you finalized my resume and I started posting it, the calls were rolling in nonstop. I will be permanently working from home as a loan processor, I have full benefits & retirement options. I also was able to negotiate my salary as well. I appreciate all your help & advice. Thank you so much again !!!
Lia S.- Piscataway, NJ
Resume Guru Teaera Raines-Smith revised and delivered a strategic resume to drive my career to the next level. She has a keen eye for detail and understands the needs of job seekers and employers. I am extremely pleased with my revised resume and highly recommend her services.
Leah F. - Macon, GA
Latoshia is exceptional! I must brag about her simple because she's a stellar professional that not only demonstrates a passion for her proven results, but she's highly knowledgeable in the industry, easy to communicate with, and efficient in providing her services to her clients.
Dwan E. - Alexandria, VA
Hire high-performing employees to satisfy your organizational needs.
Recruiting and employing the right people for the right jobs is critical for success in driving and growing organizational business. Recruiting qualified candidates is not a one-time deal – employee recruitment is an ongoing process. Employees are a company's most valuable asset – making recruitment an employer's most powerful defense against the cost of high turnover!
Our Recruitment Services:
We are experienced in recruiting top-performing candidates across multiple industries. 
Contact us today to find out how we can help you hire new talent for your organization.
Our resume-writing process is collaborative between the writer and the client. We use your current resume as a primary source of information; however, we have also designed an introductory questionnaire to gather more detailed information regarding your past experiences and current goals.

After choosing and securing your services, you will be directed to the Customer Portal to begin the writing process. The portal is where you will communicate directly with your writer. Resume tickets can be viewed/updated there as well. 
Clients receive an initial draft and 2 revisions. If within 60 days of purchase, you are unhappy with your resume or any of your associated documents, we will provide re-writes for free. 

Simply send an email to

[email protected]
Visit our social media accounts to find career-related videos, interview tips, networking advice, and resume best practices.

Have more questions? Email us today at

[email protected]

 to schedule a

20 minute question and answer session or inquire about other Career Counseling options.